Hiking in the Canadian Rockies
The featured hikes are selected for their scenic qualities and for the good exercise they provide. Most listed hikes are easy and moderate scrambles, although regular hikes are listed as well. For information on these and other hikes, please talk to Helmut.
Check back on this website for future updates and additions.
For a complete description of these and many other hikes, you may want to consult the following reference books:
Scrambles in the Canadian Rockies, by Alan Kane, Rocky Mountain Books, ISBN 0-921102-67-4
Kananaskis Country Trail Guide, by Gillean Daffern, Rocky Mountain Books, ISBN 0-9690038-5-4
The Canadian Rockies Trail Guide, by Brian Patton & Bart Robinson, Summerthought Ltd., ISBN 0-919934-23-4
Aster Lake Trail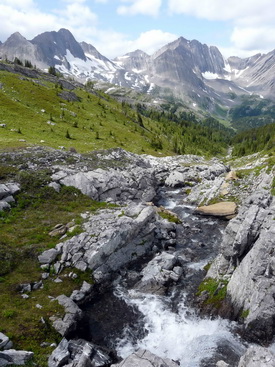 Cirque Peak View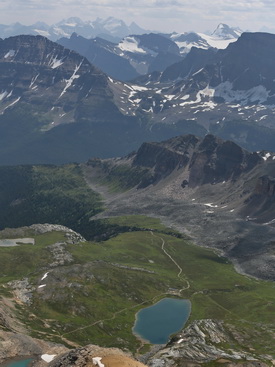 Mount Rundle